4 examples of geometric shapes in Portuguese architecture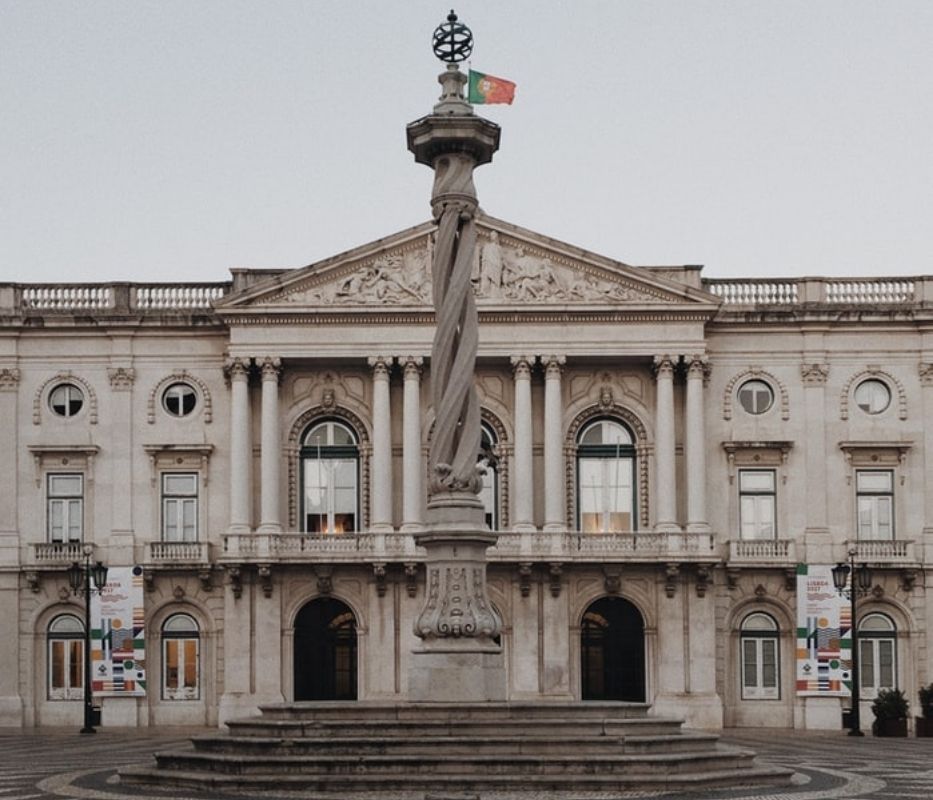 Geometric shapes are present throughout Portuguese architecture, from the coast to the interior of the country, also including the islands. Whether they are recent or carry vast years of history, the buildings scattered throughout the country take on various forms, so that circular, triangular and square shapes decorate the entire architectural landscape, playing a key role in both building its aesthetic identity and sharing its historical heritage.
The Lisbon Cathedral, also known as Santa Maria Maior Church, located in the center of the capital, displays a circular shape on its facade, which surrounds a set of stained glass windows with religious motifs. Romanesque in its exterior, this iconic Lisbon monument is one of many 12th century examples of how geometric shapes are an important pillar of Portuguese architecture.
Located in the interior of the country and on one of the slopes of the Serra do Açor, the village of Piódão hides within itself a multitude of forms. Considered one of the Historical Villages of Portugal, its schist alleys invite you to stroll over its bridges, which take the form of a semicircle and under which flow the waters of the mountains.
3 - Typical Houses of Santana, Madeira Island
Also known as the little houses of Santana, as they are located in the municipality of the same name on the island of Madeira, the triangular and thatched houses are an icon of this destination. It is believed that in their original version, these houses consisted of an attic, for the storage of agricultural products, and a lower floor for housing purposes.
4 - House on the Alentejo Coast, by Aires Mateus
Designed by the Portuguese architect Aires Mateus and located in the parish of Melides, in Setúbal, this building stands out for its circular shape when seen from above. Characterized by the use of contemporary lines, this house is a manifestation of the use of geometric shapes in renowned Portuguese architecture.
Meet our FORMAS collection, a selection of filigree pieces, inspired by geometric shapes:
Scroll