FESTIVAL VIANA DO CASTELO
For the first time in more than 200 years, the Festival of Our Lady in Sorrow cannot be celebrated on the streets of Viana do Castelo, but it will not be forgotten. Between August 19th and 23rd, the festivities will be held remotely, through digital platforms, so that the tradition and spirit of the Romaria are maintained.
One of the main attractions of the Festival, is the Parade of Mordomas where hundreds of women dress in traditional Portuguese costumes and wear traditional Portuguese filigree jewelry.
Traditional Portuguese Filigree
The Heart of Viana is currently used as a symbol of the city of Viana do Castelo. The city of Viana lends its name to the piece, which has become, over the years, an almost indispensable element in the Festival of Our Lady in Sorrow, in filigree necklaces on the chests of those who participate in them.⁠⠀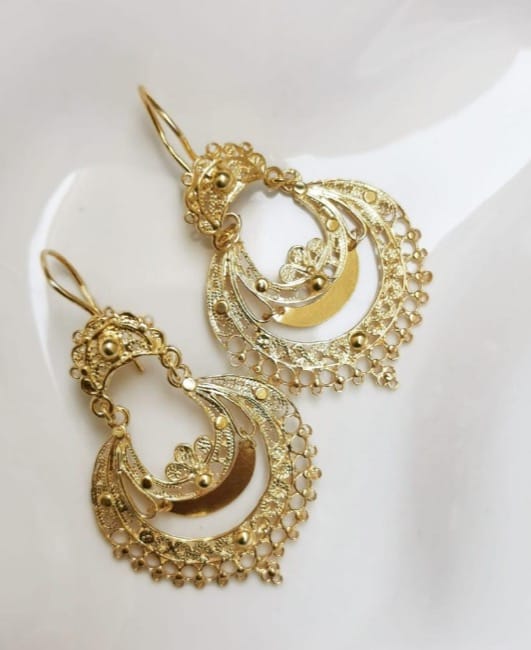 Produced using filigree but with markedly popular origins. Unlike other pieces of jewelry, the arrecadas were imitated by the wealthiest classes of society. The richer, the more elaborate the arrecadas.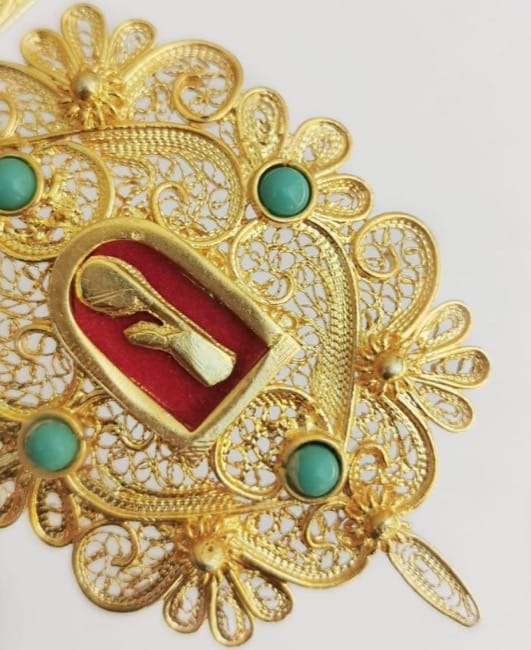 One of the most used jewels in the chieiras of Mordomas at the Festival of Our Lady in Sorrow. Its central part is a piece suggesting the shrine of the Holy Eucharistic.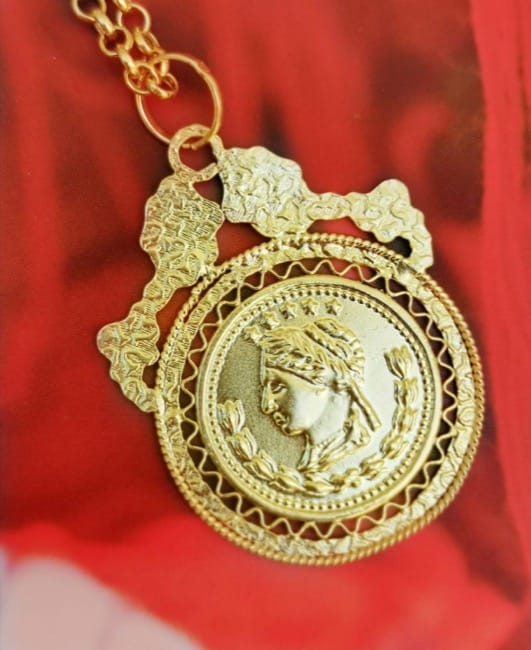 In the chieiras of the Mordomas of the Festival of Our Lady in Sorrow, pound coins or imitations medals cannot be missing.⁠ They are ornamented coins, but the coin used in the pieces is an authentic coin, and in the medal of imitation, a replica.⁠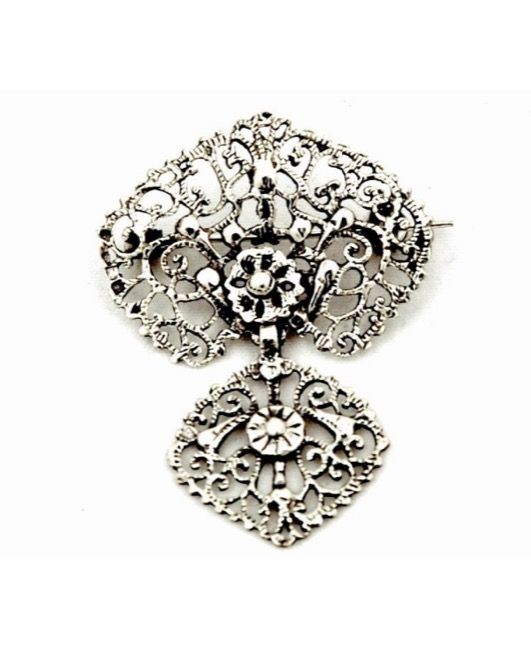 From the same family as the Queen earrings, the laças are named after their design in the form of a bow. Imitating the pieces used by courtship people, they are still used today in the chieiras of our Mordomas.
Scroll