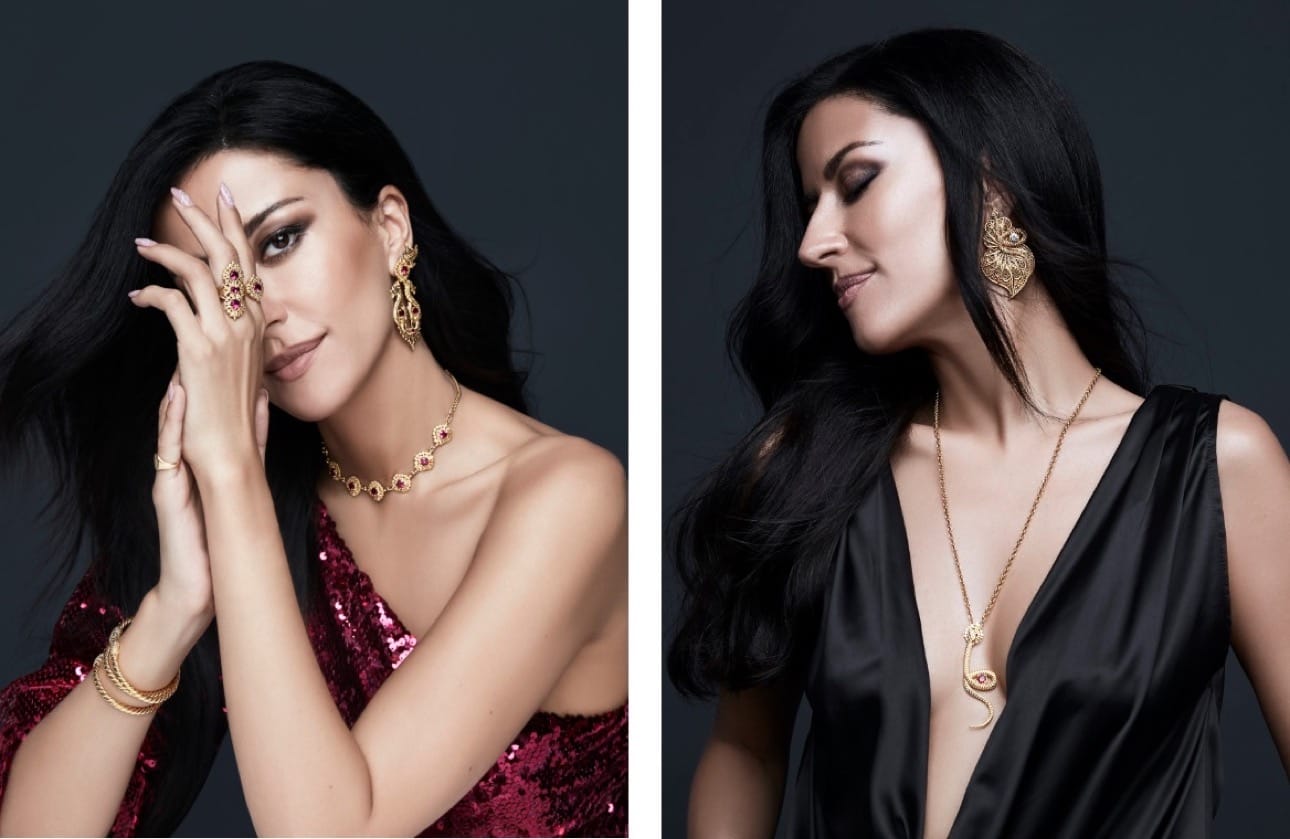 Finally, the time has come to reveal a truly exciting project for me. Since January this year, I have been designing, together with Portugal Jewels, the Ana Moura x Portugal Jewels jewellery collection.
For someone as passionate about jewellery as me, it was a unique privilege to have complete freedom to create the jewels I always dreamed of. Portugal Jewels has given me all the technical support, experience and knowledge.
We spent days, weeks and months selecting stones, refining designs, and approving models, combining styles and sizes to create the jewels I could never find in stores. They are pieces inspired by Portugal and my own stories. They bring back the visits to the jewellery stores with my mother, where we asked the jewellers to modify and customize our pieces. The canvas of the collection is the traditional Portuguese jewellery - Queen Earrings, Heart of Viana - in which I introduced contrasting colour and unexpected organic elements. I fell in love with the emerald green and the ruby ​​red, colours that symbolize my country, but also the purple colour - a reminder of Prince that continues to inspire me. I love stones and animals like the snake, it was amazing to be able to mix it all up and end up with a very personal collection.
This is a predominantly gold-plated collection because I only wear golden, but we will also have jewellery available in silver. I love the collection and it is not easy to highlight this or that piece, but one of my favourites is the Heart Snake because it combines the symbolism of the Heart of Viana with two elements I love, the stones and the image of a snake.
Watching the collection come to life totally exceeded my expectations. They are eternal jewels, full of symbolism, that I will use and will inspire me for many years. I hope you enjoy them as much as I do ...
Scroll