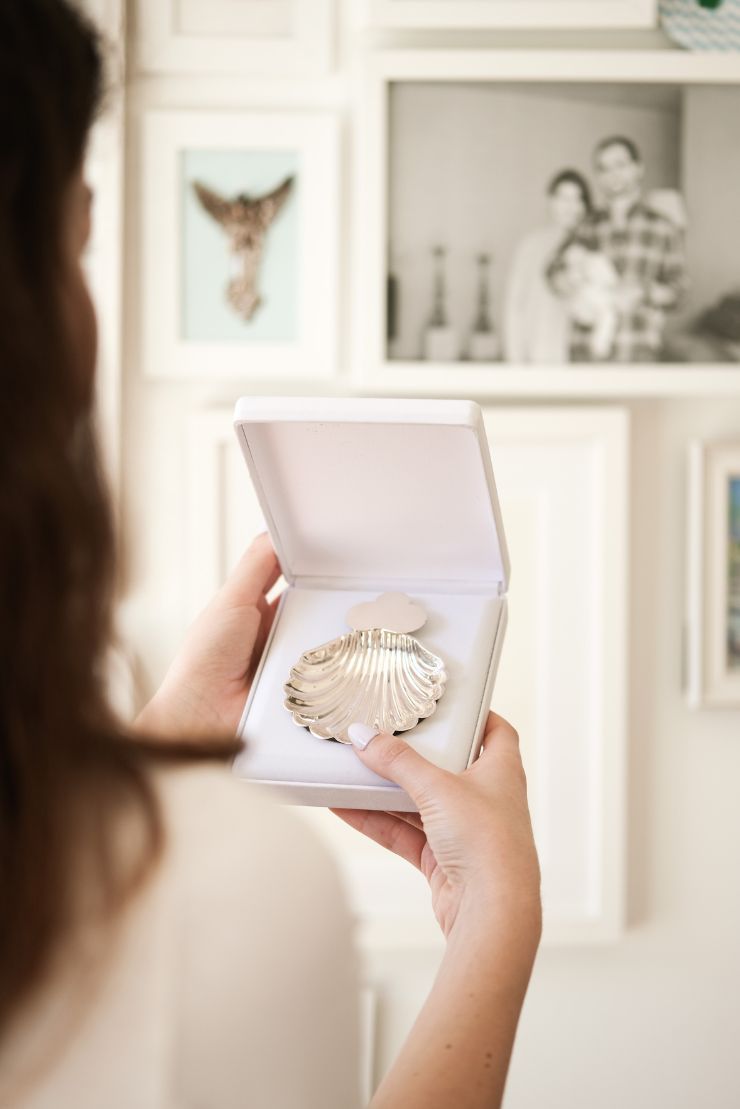 The shell that pours holy water during the baptism ritual perpetuates the moment of purification over time.

Its symbolism, born when the first people were baptized on the banks of rivers and lakes, remains alive to this day, making this piece a unique gift.
To place a Guardian Angel in a baby's crib, turning it into a safe haven, is a custom that transcends the oldest generations.

The spiritual figure grants protection and guidance to the child throughout their life, often being offered as such.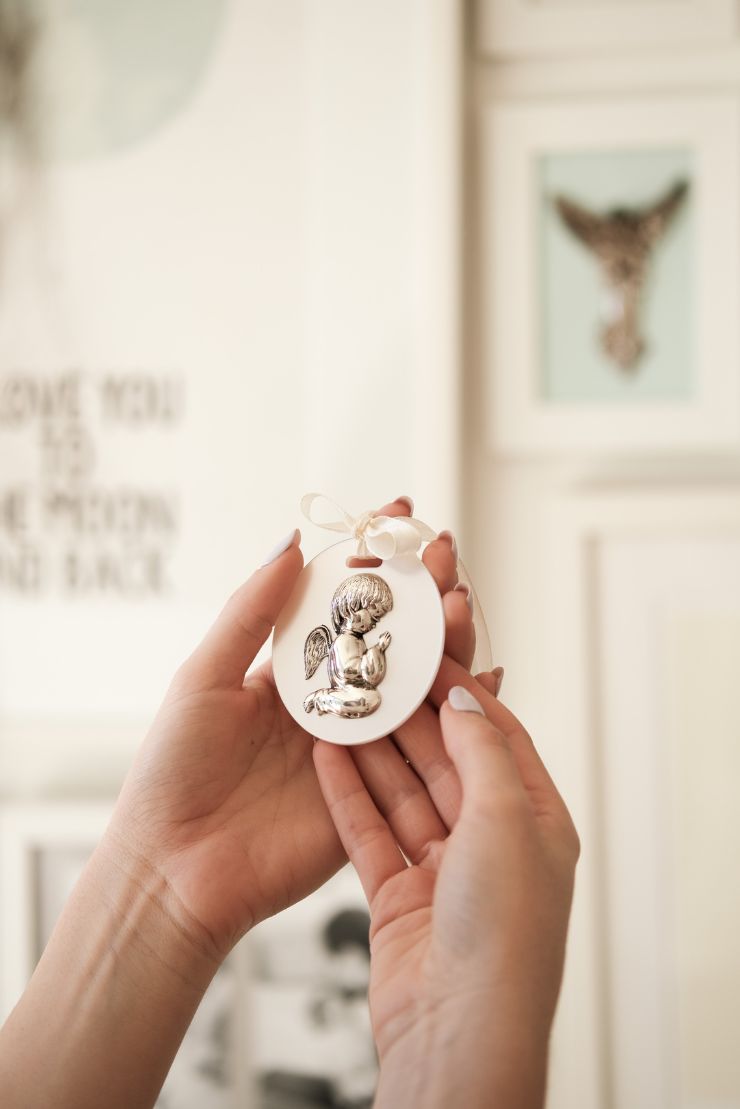 Scroll